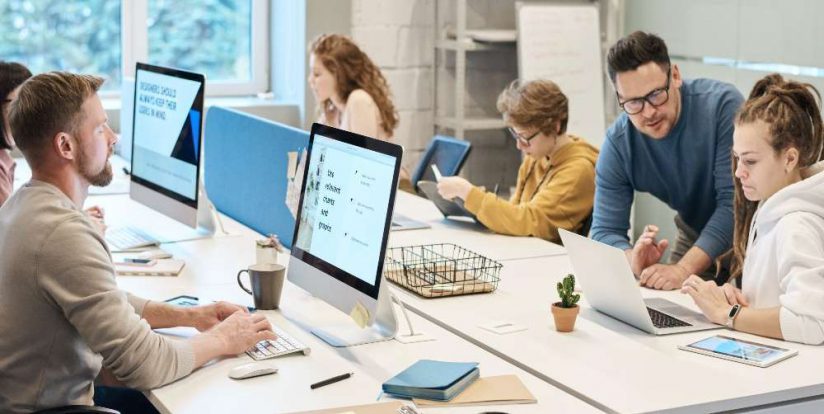 Our Primary Skills
Quickinfoway provides website development services in rajkot. Today web site development is a complex process. Web site development includes different process like design, testing application, etc. But the basis of a modern dynamic web site is a CMS (Content Management System). Using CMS, it becomes easy to manage web site content, texts, banners, etc.
Quickinfoway provide custom programming for projects of any difficulty from corporate web sites development to ecommerce projects. We have qualified and professional developers, who integrate both open source software and solutions upon your request. Quickinfoway creates web design for sites within a given time limit. We use different technology in web development such like Flash, 3d and even Virtual Reality Markup Language (VRML).
Website Development includes :
HTML coding
Graphics elements development
Logo creation
Picture editing and optimizing
Web site template design and development
Macromedia Flash animation development
E-Commerce solutions with shopping carts
Real time payment processing
Payment Gateway Integration
Workflow applications
Customizable Content Management Systems
Image Management websites
Large scale portal development
Vertical Portals
Meet Our Team
We love what we do and we do it with passion
Dharmik Bhalara
Android Wizard
Vaibhav Patel
HR Manager
Varun Sidpara
Ninja of PHP & Server
Jaldeep Joshi
Android Expert
Nikunj Patel
PHP Dveeloper
Kaushal Bhalara
Expert Of iPhone
Rajnit Gajera
Android Expert
Our Passion for what we do is rendered in our Services
Mobile Technology
Mobile development can be the difference between great success and tremendous frustration. Neat development, cross-platform solutions, responsive web, iOS, Android? Our team thrives in every area of mobile app development.
Server Configuration & Maintanance
Server's are the backbone of every application.We provide following service regarding servers. We can configure shared servers , VPS server and also dedicated servers according to your application need.We can also configure from the scratch with os and server management panel installation.
Web Development
Web development is a broad term for the work involved in developing a web site for the Internet. We work with main technologies used to create successful web sites like PHP, WordPress, Magento etc.
Ecommerce Development
eCommerce web development has indeed become a necessity instead of a means to drive greater traffic. We, at Quickinfoway, provides the offer efficacious and effectual eCommerce web design, plug-in & modules to make your product sell over the internet.
Web Hosting
Beyondmart provides web hosting solutions at rajkot to all types of business. You will get linux and windows web hosting solutions from our rajkot center. If you are interested you can also place your hosting order at softbluehost.com

Our Creative And Marking Creation.
Love live music in small venues?
Support live music with this FREE application. Find acts, sample music, find venues, share your favorites and most importantly Tip Performers when you're short on cash.
Club Owners!
Find live music acts, publicize your club, offer a calendar of bookings, instantly provide directions to your club and Build Your Patronage for FREE!
Performers!
Build your fan base and collect tips without having to pass the tip jar. Register and inform the public about your band, enter your play dates, distribute sample music, find venues and more – for FREE!
How do we make money?
When patrons tip an artist a portion is paid to PayPal and a small portion of that tip (about 3.5%) supports this application, 3.5% for server maintenance